My name is Frances and I have been working in love shops for the past 12 years. During this time, I have counseled hundreds of couples helping them to bring a playful air and invigorated excitement into their sex life.
It may be surprising to to know that many clients are now seniors. When I began 12 years ago, the typical customer was an early 20′s female. Today, "60-something" couples walk through the door just as often as the young ones. I feel honored to be part of the evolution of adult toys from dirty to demanded.
Today, I'll cover a few reasons why seniors are turning to bedroom accessories to spice up the sex life – and perhaps convince a few readers along the way that age does not matter. A fabulous sex life lies in your openness to try new things, a curious attitude towards life and your playful nature.
Hope Springs
The 2012 release of Hope Springs starring Tommy Lee Jones and Meryl Streep was a turning point in the industry. Despite the fact they did not discuss the use of toys openly, the topics touched on risque acts such as sexual encounters in public places.
The idea was to encourage the loveless couple to take risks in their relationship. They were instructed to shed inhibitions and share silly & daring tasks together to encourage closeness. Even though it was a tough hurdle for them to overcome, by following the advice of their sex therapist (played by Steve Carrell,) they did experience a happy ending (yes, that pun IS intended!)
Even though this story is a fictional tale, it is relatable for many senior couples who have been living in a state of sexual staleness for so long. We can certainly be inspired by their story and overcome our own relationship hurdles. This is where I come into play – by guiding seniors through the world of adult toys.
Not Just for Singletons
Many people associate a vibrator with being single. It is an acceptable substitute for another human, but once a new lover/partner comes along, vibrators are often shelved for good. This should not be the case, bringing your personal playtoy into the bedroom with your new partner shows you're fun and you know the value of sharing sexual pleasure. It also implies you are comfortable with your body and want to connect on a deeper and more enhanced physical level. Share your toys, it's a unique way to connect, a slightly naughty and very liberating feel.
A Changing Trend
Vibrators are not the scary phallic tools they once used to be. If you haven't viewed the newest offerings, the past 5 years have made huge leaps forward in terms of material quality and attractive styling. See a new assortment of vibrators – https://www.theadulttoyshop.com/browse-vibrators  and get up to speed with new sex toy trends. Online shops are also very popular as they cater to couples offering a comfortable shopping environment. Moving far away from the dirty taboo image, it's time to re-think sex toys as they are now a common accessory in a couple's bedroom.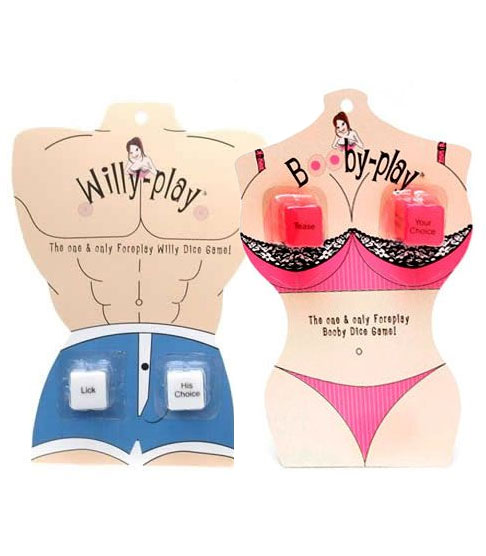 The Trend For Men
Erectile dysfunction often accompanies the golden years, but this does not mean you have to accept these bodily cues and shut down your sex life. There are many hollow strap on penis attachments that allow men and women to enjoy lovemaking in the same fashion as before. The hollow core supports the penis inside so even when ED rears it's head, you're prepared. Hollow harnesses – (link) are a fabulous invention made for seniors.
A Softer Spot
One of the most common senior complaints is vibrators are too firm. Buck wild sex may no longer be of interest, it's time to enjoy smooth passionate love and a real personal connection. This does not mean you have to resort to simple intercourse only, there are several really soft silicone toys that make for a softer touch. It offers an incredible difference, plastic is no longer the material of choice, silicone dominates the market offering up flexible features and cushy, squishy sensations. An additional benefit of a softer material like silicone is the vibrator tends to be more quiet – it's physics in motion, a thicker softer coating will absorb sound waves from the motor as it spins.
If penetration is no longer desirable, there are a plethora of mini simulators that are to be held over the clitoris – (link) offering 2 main advantages: Firstly, it will help stimulate the body and can enhance the lubricity of the vagina making sexual intercourse feel better and more inviting. Secondly, the stimulation is more subtle especially if you choose a sex toy with a really thick sleeve. It's subtle and understated, but when a strong touch or powerful vibrations are too intense, this lighter touch is still adequate for a precursor to lovemaking, in fact it's really fun to enjoy together during foreplay and something many sex therapists love to recommend to couples who need to re-energize their sex life.
Must Have Lube!
Many women in after menopause have vaginal dryness. Similar to erectile dysfunction in men, it's often taken as a sign the body no longer requires sex. Sex for procreation is no longer in the cards, but thanks to marital aids, the passion and enjoyment of connecting on a sexual level can remain strong. Using personal lubricant is extremely important not just for seniors but for all women. Enhancing the slippery feel has an immeasurable impact on sexual satisfaction.
This is a domain that's been changing as well, long gone are the days of tacky, sticky and gooey lubes. Now we're graced with technologically advanced liquids that mimic the body's own natural lubrication. The finest new creation is warming lubricant – (link). Just like soothing muscle creams, this slippery fluid warms up as the body moves. It also prevents a cold feeling from sex toys too. These formulas are like magic. Use with sex toys and intercourse, check the new offerings of personal lubricant that is currently available.