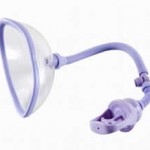 There are a few different vaginal and clitoral pumps on the market. Here is how to properly harness this suction to give you the best possible outcome. First of all, skip the pussy pump. They don't really do much for you at all. They will pull your vagina lips into the cylinder as you create a vacuum by pumping out all the air. This does a little for your sexual arousal, but it will never r be enough to make you cum.
These are best for strippers who are about to go on stage and perform, it makes your pussy lips engorged, guaranteeing that you will have more appealing vagina then the other ladies and men will huck more dollars for you. But be careful not to pump right before or at least make sure yo do it right because if the pussy pump does not fit snugly and perfectly enough, you'll have plastic cup makes sucked into your vagina and that will just make people wonder what the hell is up, and you'll most likely be embarrassed.
I like the clitoral pumps. these little magical devises can do sp much for your sex life. It's a tiny cup that goes over the clitoris and when you squeeze the air out of it, it sucks your clitoris inside and gives you a great,e changing feel. It is perfect for making your clitoris butt ion come out of the labia folds. It will stand taller and be much more sensitive. Then you can get your man to give you good head because your button is in it's raised position.
Some clitoral pumps may vibrate and this can add a hugely intense sensation. These are great. Another side effect of the clitoral pump is that it will help you produce natural vaginal lubrication, enabling more comfortable sex. The clitoral pump can also be used while masturbating, insert a vibrator and pump your clit for a feel that will have you come back here to read the next clitoral tip!